My Trip Across Canada | Coast to Coast
I love my country! It is filled with diverse landscape, from the forestry pacific west, through the majestic Rocky Mountains all the way to the serene Maritimes on the east coast. Just as diverse in the beauty of its landscape, are its people. So when I was approached by Rogers to photograph our country and the people of it for one of their campaigns, I was pumped! I am someone who always has two items with me at all times, my camera and my phone. I rely most heavily on my phone. For me, to live connected and stay connected is essential to what I do with my business, my family and my own personal life. I love taking photos and posting to social apps such as Instagram and Facebook and lately, live stories on Snapchat which has been a fun and low stress platform.
This photo project was set to take me across Canada to photograph families in the most beautiful of locations, highlighting that as a Rogers customer I still have access to service even in remote locations. This would mean going deep into the mountains, near the Oceanside of the Atlantic and through various national parks.
Social media and photography is not only something I love, it is also my business. Being connected to the world around me is something that is essential to what I do. I love escaping to the mountains and much of my photography is based around finding and capturing beautiful places. However, with my marketing company, Bakken Productions, there is always a lot happening with my clients and the ability to send emails and jump on a quick call is vital to what I do. Sometimes in the middle of nowhere, I have needed to jump on a conference call. It is always funny doing this and sometimes people ask, "Did I just hear a duck in the background'? "Yes, yes you did.'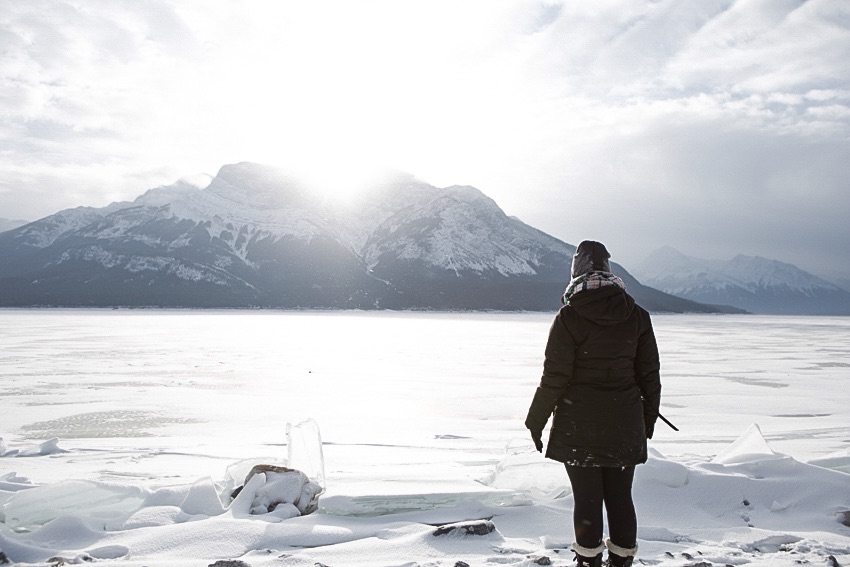 As someone who relies heavily on being in touch with the world around me, having the ability to connect at all times is an incredible convenience and necessity in our very mobile world. Now with Rogers, I am able to stay connected in more places than ever before. One of my jobs is being able to post and connect on Instagram (@scottcbakken). This account has a following of over 278K followers and the ability to post as well as connect with others on this platform on a daily basis is something that is very important to me. As part of Bakken Productions, I also post for other companies on their social platforms and these posts have deadlines and need to be at certain times of the day. The ability to do this from mountain areas or out in the woods has been a lifesaver!
In past, escaping into remote areas can sometimes be a deterrent and even intimidating as out of the way areas pose concerns. Not only related to business but also to security. Having the opportunity to stay connected wherever I go is reassuring to my safety. Additionally, for many staying connected is essential to their livelihood. The great thing is that now you have more choices. If you want to disconnect and get away, simply shut off your device. However, if you want to be connected in remote areas across Canada simply turn roaming to "on" in your phone settings and be connected instantly, at no extra cost.
AN 18 DAY TRIP ACROSS 6 PROVINCES
On January 8, 2016 my friend Tanner Stewart came in from Seattle to help with the project, which would take the two of us to 6 provinces over 18 days. It was going to be a lot of work but it would also be a lot of fun! Did I mention it was in the dead of winter so the days were cold and short!! This would mean we would need to layer up and stay warm! The shorter days meant we needed to be very efficient with our time as we were working with natural light so we were reliant on the sun. Hitting multiple locations all in one day was key so we could maximize our time. We drove miles across the Maritimes, flew from coast to coast, and stopped at what seemed like a million Tim Horton's to fuel up. One thing I love about Canada is no matter how remote you get, you will always find a Tims! Go Canada!
So follow along with me through this 3 part series as I take you across Canada with stories and photos of the amazing places we found and introduce you to the incredible families that we were able to work with as part of the project.
To be continued…
scott bakken
An entrepreneur, creator, father & husband from Calgary, Scott Bakken is inspiring a generation of creatives to live their best life.