Top Coffee Spots in San Diego
Anyone who knows me, knows I love coffee! I can't start my day until I have it and wherever I go, I need to find the best spots! Here are a few spots you need to check out when in San Diego!
This cafe offers a sleek and minimal aesthetic filled with communal tables and a great outdoor patio. Not only is the coffee next level, but they also serve an incredible breakfast and lunch that is great value for your dollar.
Recommend: Have the cortado with the Croque Monsieur with kale salad.
The airport hanger style of the venue is unique and accommodates other retails furrier, a larger and a designer eyewear boutique to name a few.
Recommend: Latte and fresh donuts they serve daily.
A great spot to grab and go or take a minute to relax, Coffee and Tea collective serve hand crafted beverages that will leave you wanting more.
Recommend: Pour over with their toast program.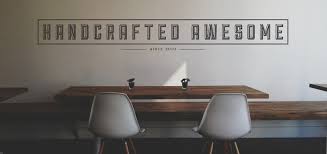 Note: Photos of cafes are not my own. Photographers unknown unless stated.
scott bakken
An entrepreneur, creator, father & husband from Calgary, Scott Bakken is inspiring a generation of creatives to live their best life.