Exploring Tahiti: Plan Your Getaway
It is easy to see why Tahiti is a dream getaway for many. Recently I travelled to the beautiful island located in French Polynesian for a 7 day adventure. My trip was filled daily excursions located in incredible destinations I had the chance to learn more about the history of Tahiti from the locals as they showed me their own backyard.
HOW TO GET TO TAHITI
Departures to Tahiti fly from LAX. From LAX it is a 7.5 direct flight to Tahiti with AirTahitiNui. They serve two meals on the flight and there is a great in flight entertainment system. Stay tuned for a new carrier to fly direct from San Francisco in 2018.
You will fly into the main land of Tahiti, which is the central hub for all the island. From there you can stay at various resorts, do many activities and excursions. You can fly to the other islands for adventure and getaway but these islands are much smaller and offer more remote escapes.
ABOUT THE ISLAND
Tahiti is located in French Polynesia in the South Pacific and is made of of 118 different island including Bora Bora, Raiatea, Rangiroa and more. The islands all offer beautiful beaches, blue lagoons and vary in size so you can truly escape to a remote paradise if you are seeking peace and quiet.
The locals are the most friendly people you will meet. They live in paradise and they know it so it's no worries all the time. You will be greeted with the hang loose sign everywhere you go.
The currency is in Francs. The easiest way to convert is 1000 Francs is around $10USD so move that decimal over two spots.
WEATHER
Hot and humid! I packed pants and that was crazy. I stayed in board shorts and tanks tops all week. The weather is consistently warm through the day and night. Be prepared to sweat and take lots of sunscreen. The sun is more intense than you realize.
WHERE TO STAY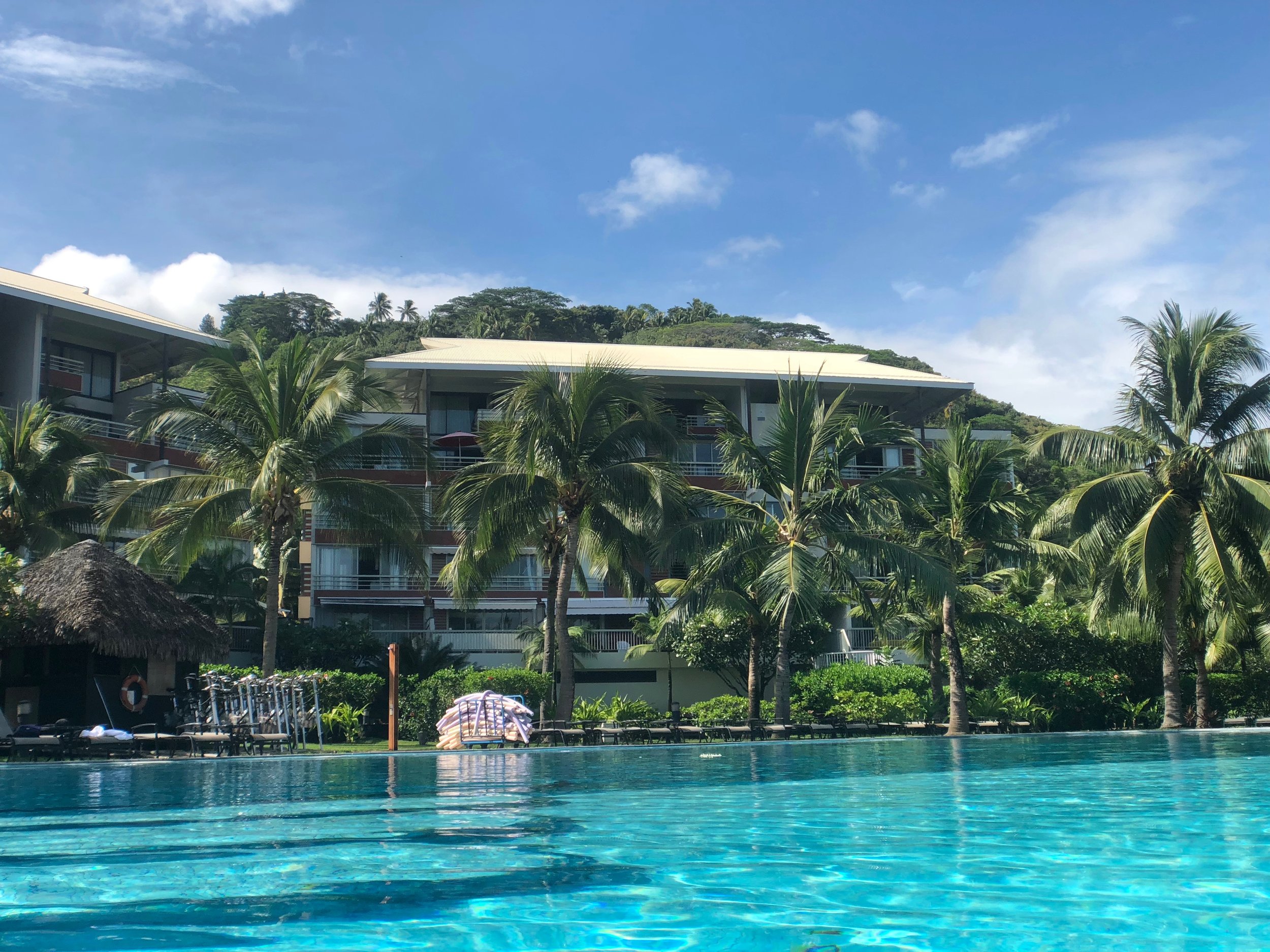 THINGS TO DO
Explore The Papenoo Valley
Take a 4X4 to view beautiful waterfalls and go to the very center of Tahiti with local Teiva Tiaipoi from Tahiti Discovery. The valley is filled with lush green landscapes and mountain ranges. You will get a good sense of the history of Tahiti and your guide will share more of the culture and origins of the island. Lunch is provided.
Cindy and her famiy take you on a tour to visit a grotto, waterfalls and swim in the blue lagoons. You will visit the famous Teahupoo surf spot known for its giant waves and is a huge draw for surfers. They will even dive off cliffs for you and show you how to enjoy the waters. This family will make sure you see some of the most beautiful spots to swim in Tahiti.
Check out Part 2 tomorrow where I visit two more Tahitian Islands Raiatea and Rangiroa. These are incredible destinations that offer remote island experience with luxury.
scott bakken
An entrepreneur, creator, father & husband from Calgary, Scott Bakken is inspiring a generation of creatives to live their best life.