Experiencing the Land Down Under
Recently I returned to Australia for the first time in 7 years. Jessica and I had lived there for nearly 6 years before we moved back home to Canada, so going back to Sydney felt like I was returning to a second home. I travelled with 5 friends and we were able to explore the city while I reacquainted myself with my favourite spots and caught up with friends who I hadn't seen since I had left. This time instead of living on a student wage in the suburbs, I was able to see Australia with new eyes, especially since we stayed in the center of Sydney at the astounding Shangri La hotel located in the Rocks. I booked our stay at the hotel through the Travel Team with my American Express Platinum Card. As a result we received many benefits that made our time in Sydney all that much more amazing, including a ton of Fine Hotels and Resorts perks at the hotel. The first benefit was an early check-in, which was a lifesaver. After 18 hours of travel, it was so nice to settle in, drop off our luggage and take a hot shower!
We arrived into our Grand Executive Suites, which were upgraded free of charge because we bookedwith my Amex. Our rooms were located on the 12th and 13th floors, so we had a view that looked across the Sydney Harbour. This was one of my favourite spots back when I lived in Sydney, so to open my window and have this iconic view of the Sydney Opera House and Harbour Bridge right in front of my eyes was overwhelming. I could sit and stare at that view for hours and never get tired.
As you can imagine travelling with 5 guys, a focal point of the trip was food! Guys are hungry and always seem to have an appetite. The Shangri La offered an incredible, extensive breakfast buffet every morning that we all were able to enjoy at no cost as part of my American Express Platinum Card benefits. This Fine Hotel and Resort perk went along way with our crew, because it allowed us to start the day on a full stomach and a little extra cash in our pockets for all those amazing Aussie coffees.
The Shangrai La hotel is perfectly positioned in the heart of Sydney city. Located in the Rocks district, there are many great attractions right outside the hotel entrance; a quick 5-minute walk takes you over to Circular Quay and the Sydney Opera house. If you love to shop, Pitt Street and the QVB (Queen Victoria Building) are within walking distance. We made our way down to the Opera House for sunset and enjoyed the hustle and where we would also be in the midst of the hustle and bustle of the Aussie nightlife. One significant difference from Canada to Sydney is how much people are outside. There are so many cafes around and the weather brings people out every night of the week. I love being amongst places full of colourful and interesting people.
The next day we were up early to go explore the Blue Mountains. This stunning landscape boasts a variety of hiking trails and a great look out point over the mountains to capture sunset. This 2-hour drive from Sydney was worth every moment and offered a completely opposite view from the city life of Sydney. Anyone looking for that outdoor experience would appreciate this day trip.
Another recommended excursion is to take the ferry from Circular Quay to Manly. It offers an up close view of the Opera House and Harbour Bridge as it takes you from the core of the city over to Manly Beach on a 30 minute ferry ride. We jumped on the ferry for sunrise, as this was only a 5-minute walk from our hotel.
At the end of the day, we jumped over to the world famous Bondi beach. My American Express Platinum Concierge had booked us in at Icebergs Dining Room and Bar, which is part of the Taste Platinum Dining Program. This restaurant is home to the pool at Bondi Beach and we had the best seat in the house overlooking the pool and beach while we enjoyed fresh seafood and steak. This restaurant is typically fully booked, but American Express Platinum Concierge was able to get us in with little notice.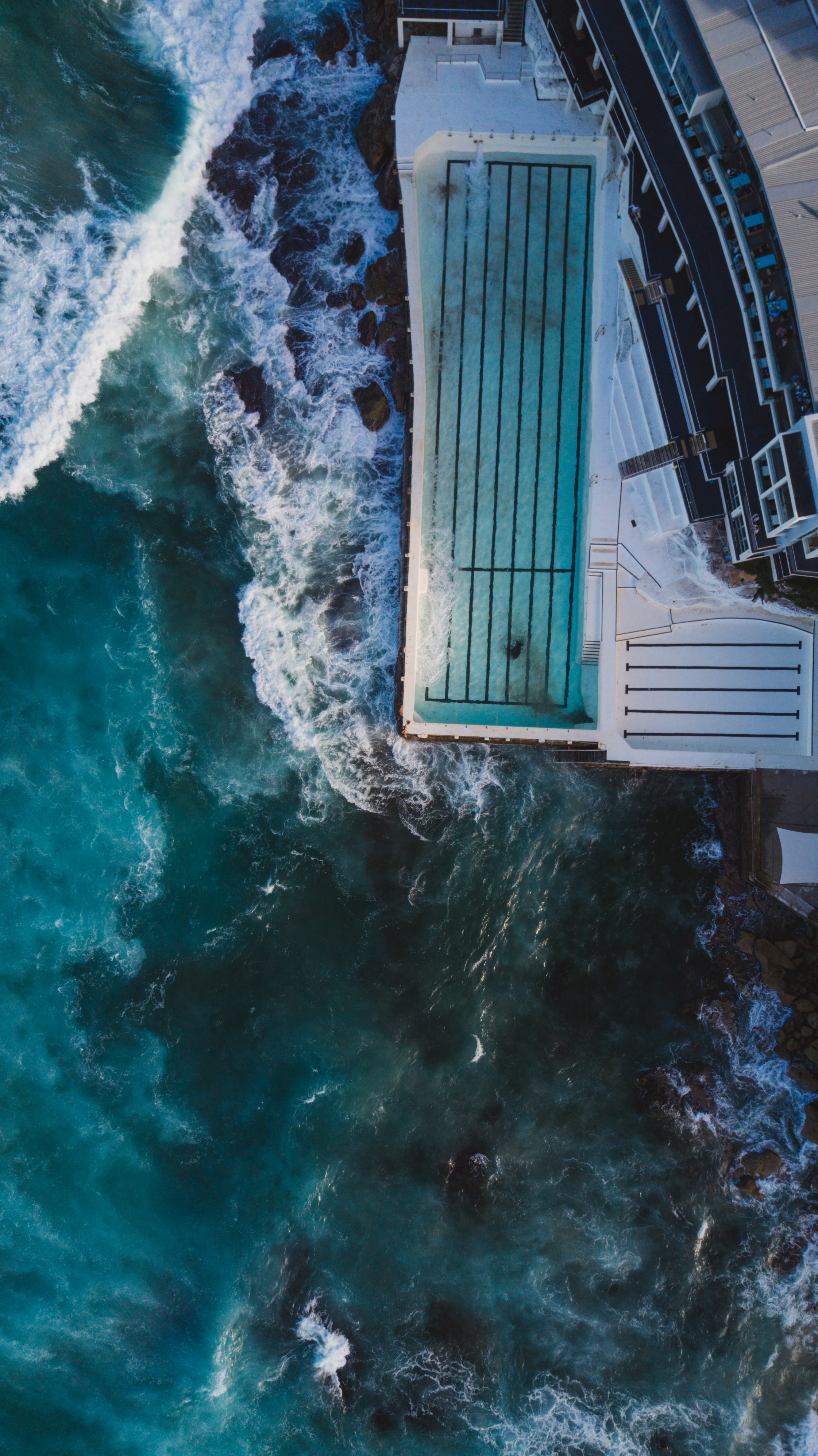 After our few days in city we went on to explore Melbourne and The Great Ocean Road only to return to Sydney one week later for one final night at the Shangri La. For my final night, I wanted to catch up with friends from the time we lived in Sydney and invited them to meet us at Blu Bar located on the 36th floor of The Shangri La. This was another one of my favourite spots when I lived in Sydney, with spectacular 360-degree views of the City. Another great benefit of booking through with my American Express Platinum Card is the $100USD Food and Beverage credit available under the Fine Hotels and Resort benefits. We were able to enjoy this credit, which totalled nearly $300 AUD across our two rooms, at the Blu Bar celebrating the company of great friends during my last night in Sydney.
This trip will go down as one for the books as it is filled with many memories. At one point, one of my friends turned to me and said, " I am all about this #AmexLife". I couldn't agree more!
This post was sponsored by Amex Bank of Canada. The views and opinions expressed in this blog, however, are purely my own.
scott bakken
An entrepreneur, creator, father & husband from Calgary, Scott Bakken is inspiring a generation of creatives to live their best life.